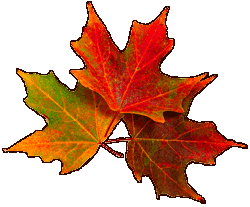 Due to supply chain issues please call to check availability before placing an order. 315.852.3326
Into the Woods...
​
We spent a few hours in the woods with Austin Purinton, of Purinton Maple & Supply, in Huntington, Vermont. He shared some useful tips and suggestions for what sugarmakers should be doing this time of the year in their sugarbush. It's 8 minutes and 30 seconds well spent, we guarantee it!
You may not know but we are now a dealer for H2O Innovation, if you click on the logo it will take you to their website.
Did you know:
​
Indigenous peoples living in northeastern North America were the first groups known to have produced maple syrup and maple sugar. According to aboriginal oral traditions, as well as archaeological evidence, maple tree sap was being processed into syrup long before Europeans arrived in the region. There are no authenticated accounts of how maple syrup production and consumption began, but various legends exist; one of the most popular involves maple sap being used in place of water to cook venison served to a chief. Other stories credit the development of maple syrup production to Nanabozho, Glooskap, or the squirrel. Aboriginal tribes developed rituals around sugar-making, celebrating the Sugar Moon (the first full moon of spring) with a Maple Dance.[18] Many aboriginal dishes replaced the salt traditional in European cuisine with maple sugar or syrup.
The Algonquians recognized maple sap as a source of energy and nutrition. At the beginning of the spring thaw, they used stone tools to make V-shaped incisions in tree trunks; they then inserted reeds or concave pieces of bark to run the sap into buckets, which were often made from birch bark. The maple sap was concentrated either by dropping hot cooking stones into the buckets[19] or by leaving them exposed to the cold temperatures overnight and disposing of the layer of ice that formed on top.
If you are looking for some different receipts for maple syrup check out this website: